Replacing Missing Teeth – Alice, TX
Replace Your Missing Teeth for Good
It doesn't matter if it's just one, an entire row, or any number in between; losing teeth is always a major oral health problem, and it can have a devastating effect on your self-esteem. But you don't have to settle for an incomplete smile; our dentistry team at Advanced Dental Care of South Texas can repair your grin for you with dental bridges, dentures, and dental implants. Call us today to set up a consultation and see what options are available for replacing missing teeth at our Alice, TX dental office.
Why Choose Advanced Dental Care of South Texas for Replacing Missing Teeth?
Dental Implants Placed In-House
Multiple Options for Lifelike, New Teeth
State-of-the-Art Dental Technology
Dental Bridges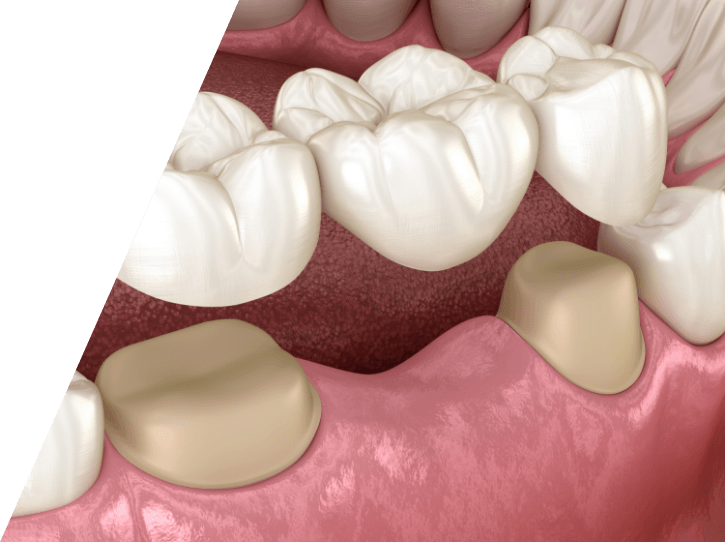 A bridge is an ideal method to fill the space created by missing teeth. A bridge is one or more artificial teeth that are cemented into place using the teeth on either side for support, hence the name. This is an option for filling the space created by a missing tooth. A bridge replaces the missing tooth, both functionally and cosmetically. Bridgework is as much an art as it is an exact science. The materials used may be gold alloys, porcelain bonded to metal alloy, or all ceramic material made to match your natural tooth color. The choice of material depends on requirements for strength, wear, and/or aesthetics.
Dentures & Partials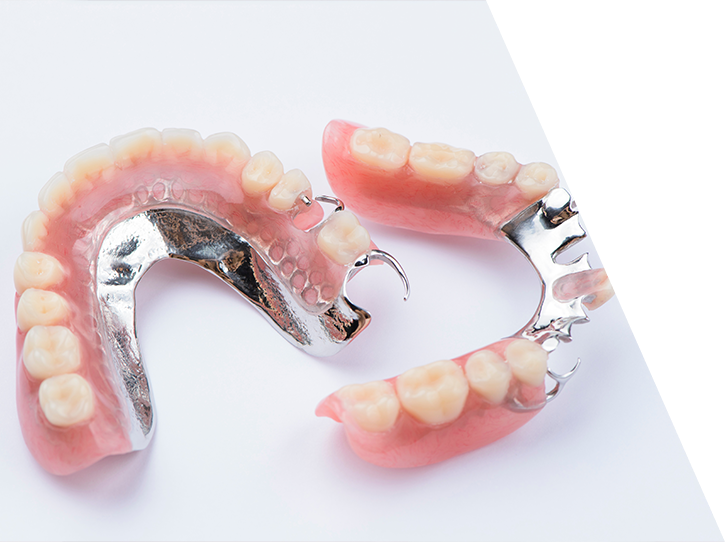 A denture is a removable replacement for missing teeth and surrounding tissues. There are two types of dentures available, including partial and complete dentures. Partial dentures are used when some natural teeth remain, while complete dentures are used to completely replace all teeth. Dentures are made to resemble your natural teeth so there should be no noticeable change to your appearance. In fact, dentures may even improve your smile!
Complete Dentures - This restoration method is used to restore your smile and mouth function if all your teeth have been lost. The dentures are custom created to resemble natural teeth and are positioned into a patient's mouth to take the place of where the natural teeth used to be. Complete dentures are removable and may require adjustments to create a proper fit with the gums and mouth.
Partial Dentures - A removable partial denture is a device used when one or more natural teeth remain in the upper or lower jaw. They usually consist of replacement teeth attached to a gum-colored plastic base which is held in place in the mouth. A fixed partial denture acts the same as a removable denture, but it is cemented into place using the adjacent teeth for support. This fills the space created by missing teeth, as well as creates a support for remaining teeth to prevent shifting.
Dental Implants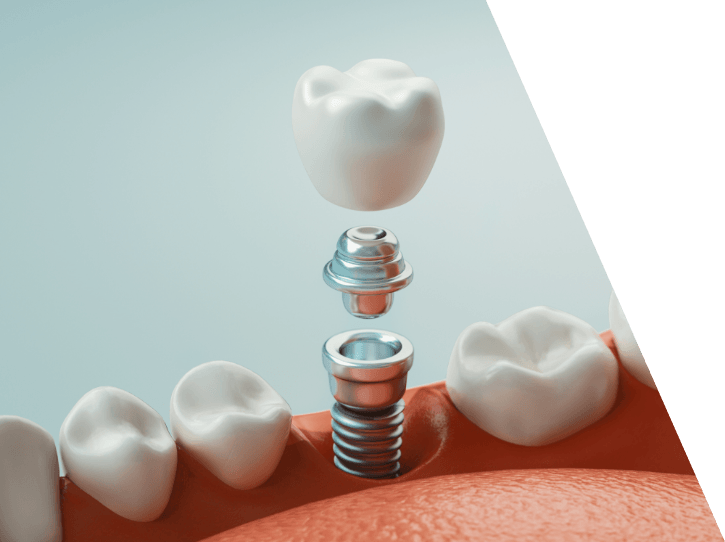 Once a permanent tooth has been lost, a new one won't grow in its place. However, with dental implants, we can help you enjoy the next best thing. Unlike traditional tooth replacements, dental implants can replicate the entire structure of a natural tooth, which includes the roots. At the end of the process, you'll have a new smile that's virtually indistinguishable from your original one, from the way it looks to the way it feels in your mouth.