Cosmetic Dentist – Alice, TX
Creating a Unique, Beautiful Smile
Almost everyone has an imperfection or two on their smile that they would like to get rid of. The good news is that these flaws don't have to stay on your smile for life. At Advanced Dental Care of South Texas, our dentistry team can offer a variety of ways to improve your smile to remove any flaws and create a grin that fills you with confidence. To learn more about the available options, or to set up your first cosmetic consultation with our trusted cosemtic dentist in Alice, TX, give our dental office a call today.
Why Choose Advanced Dental Care of South Texas for Cosmetic Dentistry?
Lifelike, Long-Lasting Veneers
Reliable Teeth Whitening Options
State-of-the-Art Dental Facility
Veneers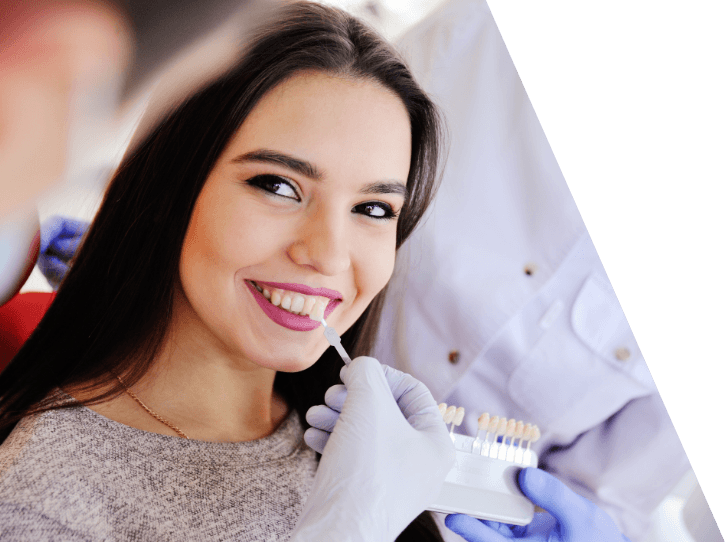 Actors have been using veneers to improve their smiles for decades. That's because, unlike other treatments that can only make small improvements or make a particular kind of correction, veneers let us correct multiple cosmetic problems at a time by placing thin ceramic shells over the front of the teeth, allowing us to completely change their shape, size, and color as needed. We can transform your entire smile in as little as two visits with this treatment.
Cosmetic Dental Bonding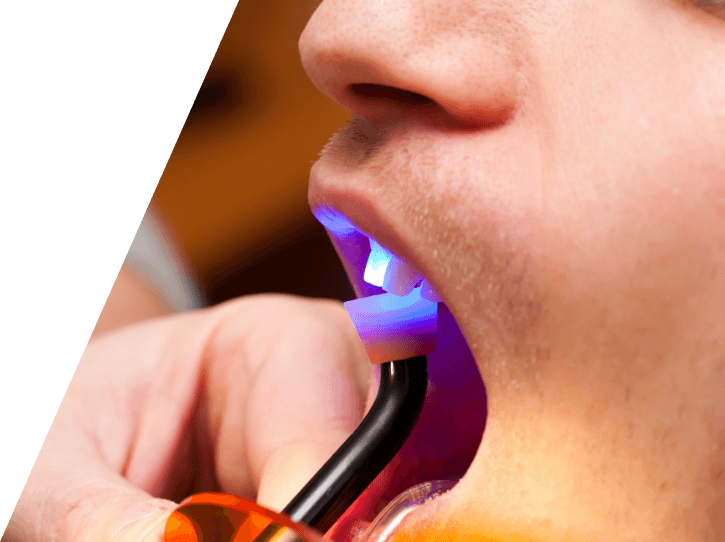 Bonding is a conservative way to repair slightly chipped, discolored, or crooked teeth. During dental bonding, a white filling is placed onto your tooth to improve its appearance. The filling "bonds" with your teeth, and because it comes in a variety of tooth-colored shades, it closely matches the appearance of your natural teeth.
Tooth bonding can also be used for teeth fillings instead of amalgam fillings. Many patients prefer bonded fillings because the white color is much less noticeable than the silver amalgam fillings. Bonding fillings can be used on front and back teeth depending on the location and extent of tooth decay.
Bonding is less expensive than other cosmetic treatments and usually can be completed in one visit to our dental office. However, bonding can stain and is easier to break than other cosmetic treatments such as porcelain veneers. If it does break or chip, tell your doctor. The bonding can generally be easily patched or repaired in one visit.
Teeth Whitening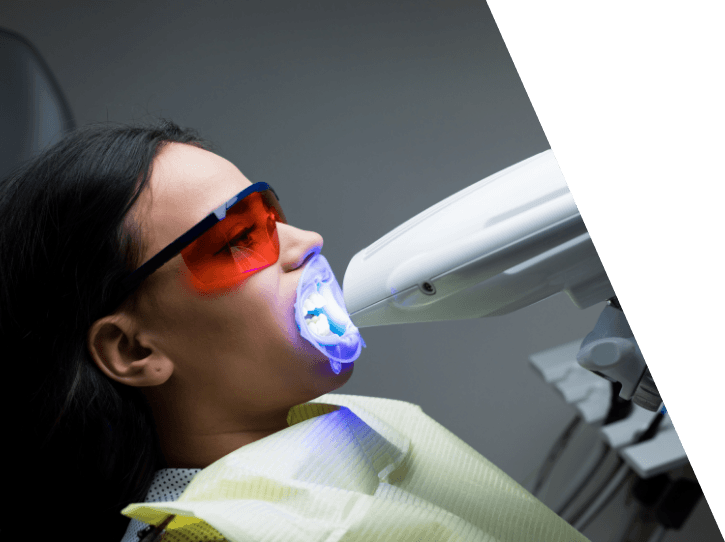 Tooth whitening is a popular procedure to make teeth whiter and brighter, and therefore more attractive. Bleaching can be used to whiten stained and discolored teeth, or simply to enhance a dull smile. Either way, tooth whitening is a safe and relatively painless procedure ideal for most patients. Our dental office offers two methods of whitening: in-office whitening and tray whitening.
In-office whitening is an ideal procedure for anyone wanting immediate results. Because the entire procedure takes place in our dental office in about an hour, it is the perfect choice for busy individuals. In this process, a protective gel is applied to your gums to protect the soft tissue. A special light-activated gel is then applied to your teeth, and a special light or laser is used to enhance the action of the agent. Finally, we take impressions of your teeth to create custom trays for an at-home touch-up and give you instructions for keeping your smile bright. The result is dramatically whiter teeth that will last for years.
Tray whitening is a less expensive whitening treatment you can use while in the comfort of your own home to gradually whiten teeth. We will first take an impression of your teeth to create a customized clear tray that you will wear to whiten your teeth. Within a few days, your trays will be ready to be picked up, and we will show you how to apply the special bleaching material to the trays. The whitening gel trays should be worn for 30-60 minutes up to twice a day. At the end of this period, you will see maximum whitening results that are nothing short of dazzling. Occasional treatment can be used at your convenience to maintain your new smile.
Virtual Smile Design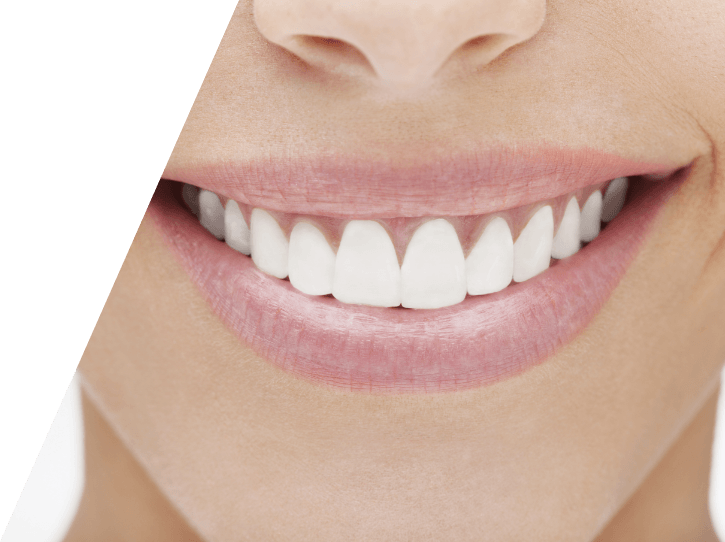 Are you curious about what your smile would actually look like once you got veneers or completed a whitening treatment? With our virtual smile design, we can give you a "preview" of what to expect. Existing photos of your teeth are altered to show what the results would look like after a given cosmetic treatment. We want you to feel confident before committing to any sort of treatment and having a reliable visual aid can go a long way toward helping you make informed decisions.