Dental Implants – Alice, TX
Close The Gaps In Your Grin
While dentures and dental bridges remain reliable options for replacing teeth, dental implants have become the modern gold standard for filling space in your mouth. It's the only treatment available that restores the entire tooth – including the roots that previously stimulated the jawbone to keep it healthy. At Advanced Dental Care of South Texas, the entire dental implant process can be completed in-house. If you're thinking of using dental implants from our Alice, TX dentist to repair your smile, give us a call today.
Why Choose Advanced Dental Care Of
South Texas For Dental Implants?
Entire Implant Process
Performed In-House
Advanced Dental Facility
and Technology
A Team That Simply
Cares About You
What Are Dental Implants?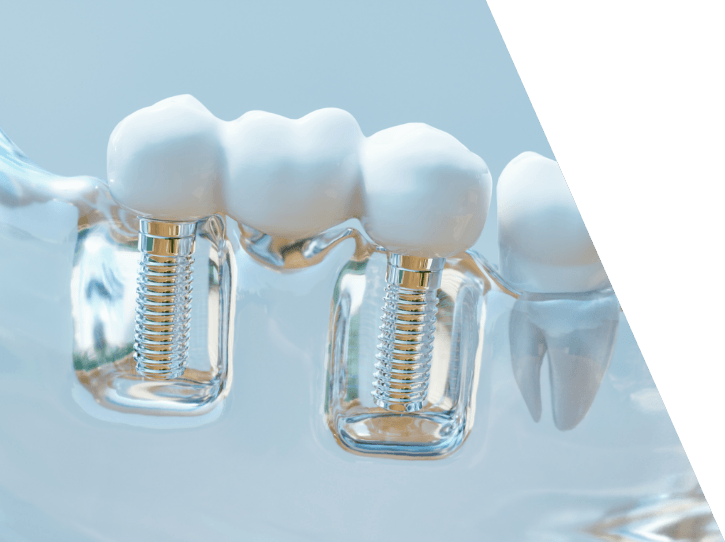 A dental implant doesn't look like a tooth by itself; it instead resembles a screw, and it's typically made out of titanium. This screwlike post is inserted into the jaw so that it can fuse with the bone. Once it has, a small connector piece called an abutment can be attached to it. Eventually, a restoration (such as a crown) made out of lifelike tooth-colored materials will be attached to the implant posts. This is the most complete tooth replacement solution available, and it can last a lifetime given the right aftercare.
The 4-Step Dental Implant Process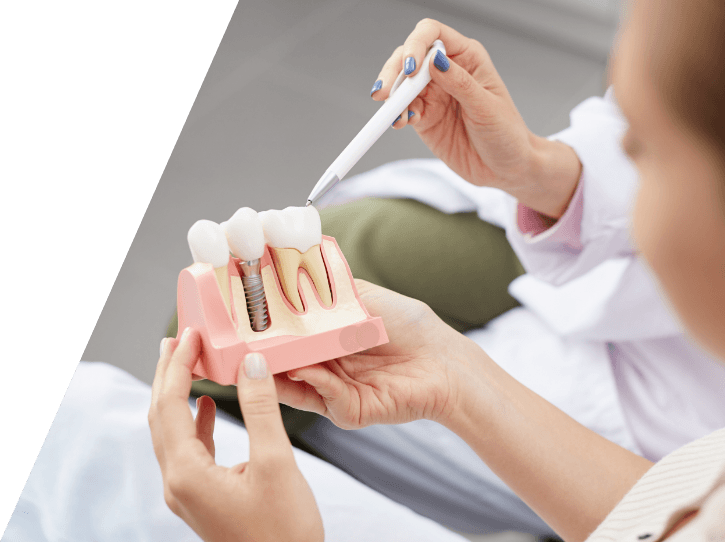 Consultation: Step one is to make sure you're a good candidate by examining your teeth and jaw as thoroughly as possible. We might need to schedule additional treatments to prepare your mouth before implant surgery begins.
Surgery: This step can be performed right here in our dental office thanks to the latest technology. We can use dental sedation to make sure you stay comfortable throughout your visit.
Osseointegration/Abutment: Osseointegration is the process of the implant posts forming a bond with your jaw, and it usually takes about three to six months. Once it's done, an abutment is placed on each post via a second surgery.
Delivery of Final Restoration: A restoration can be designed once your abutments are in place. Your new teeth will match the color, shape, and size of your natural smile. We'll attach the restoration at your final appointment.
Benefits Of Dental Implants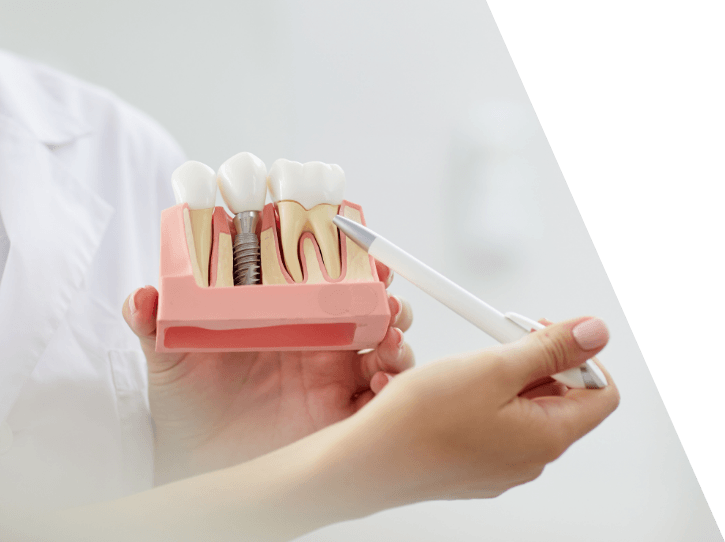 Dental implants are extremely natural looking, allowing them to seamlessly blend in with the rest of your smile. They are very easy to take care of, and they let you eat whatever you want without restriction. Unlike bridges and dentures, they can directly stimulate the jawbone to keep it healthy and strong for a long time. The average dental implant can last 30 years or more with the right maintenance; in fact, many patients can keep the same dental implants for life.
Who Dental Implants Can Help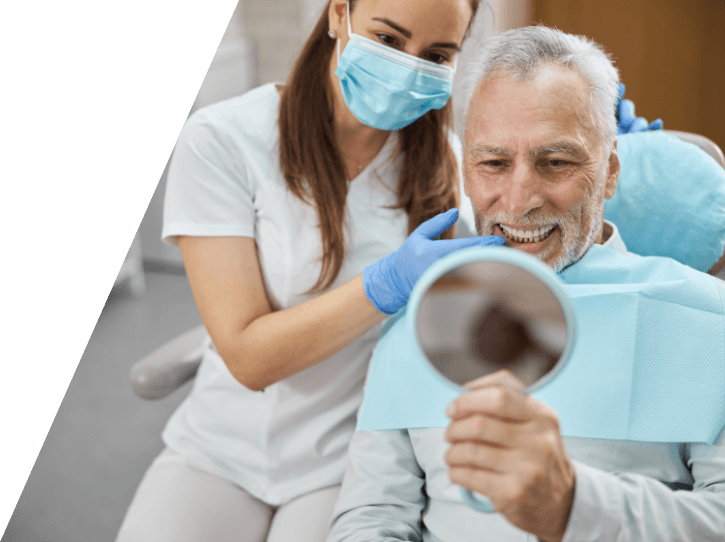 Dental implants can help almost any healthy adult that needs to replace missing teeth. If you have good general health that won't bar you from surgery, a mouth that's free of gum disease, and ample jawbone density, you can most likely have dental implants placed. And even if you don't currently meet these qualifications, dental implants may still be an option after you've completed preparatory treatments such as bone grafting. Once you're ready to begin, we can move forward with a plan customized around how many teeth you've lost.
Missing Single Tooth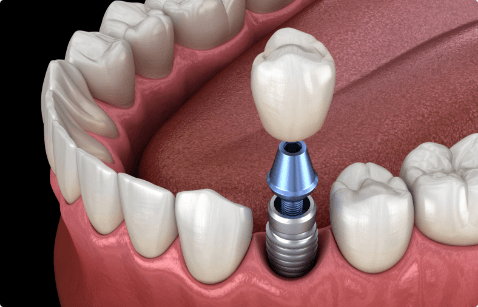 The space left by a single tooth can easily be filled with one dental implant post and a crown. This can be done instead of placing a traditional dental bridge, which would involve filing down the surrounding teeth for support. A single dental implant can help you protect your natural tooth structure while once again completing your smile from the roots up.
Missing Multiple Teeth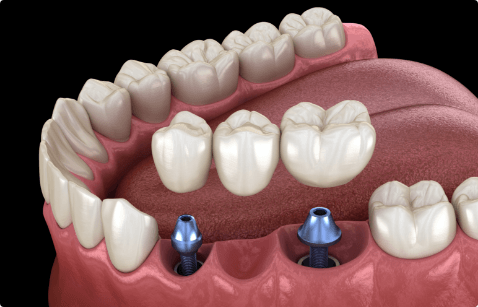 We can fill in the space left by several consecutive teeth by placing two dental implants in the gap and attaching a dental bridge. Bridges can be made out of the same durable, lifelike material as dental crowns, so most people won't even realize that you needed to have any teeth replaced to begin with.
Missing All Of Your Teeth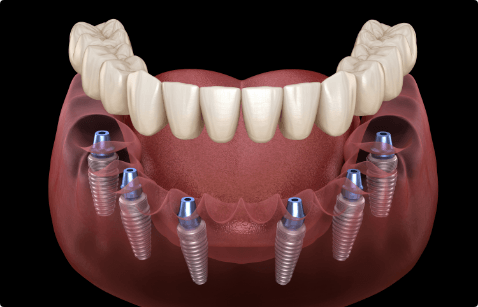 If you have lost all of your teeth, you don't need a dental implant for each one. We only need to place four to eight implants in your jaw so that a full denture can be secured to them. Implant dentures let you chew more easily, and they won't slip at the wrong time. You can also brush them as if they were real teeth instead of taking them out of your mouth for cleanings.
Understanding The Cost Of Dental Implants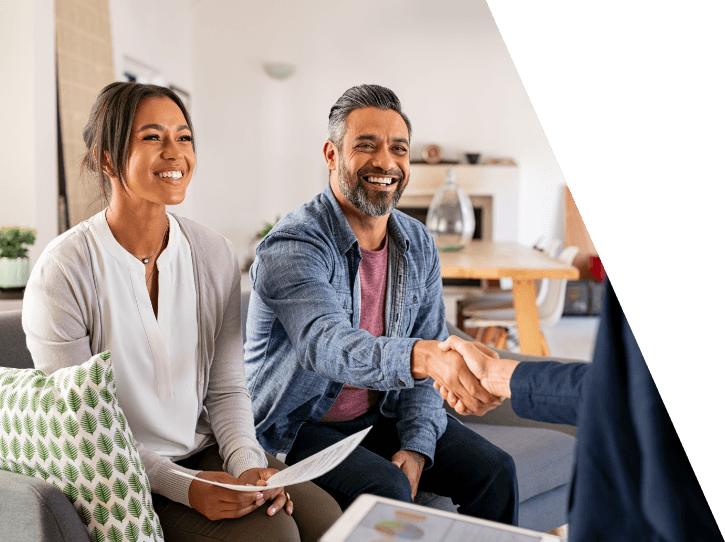 The cost of dental implants varies based on the number of implants used, the type of restoration needed to replace all of your teeth, the need for any preliminary procedures, and several other factors. Implants cost more upfront than traditional bridges and dentures, but they can also be the more cost-effective choice because they do not have to be replaced as often. Our team will give you an estimate for the cost of implants during your initial consultation so that you can make informed decisions about your care.