Advanced Dental Services & Technology – Alice, TX
Modern Dentistry with Greater Accuracy
Accuracy and precision are essential in any dental office. And while these two components can be achieved in many ways, more and more dentists like Dr. Valadez are turning to innovative dental technologies and techniques. As a result, you can expect to see drastically improved results that not only last longer but target only specific areas of your mouth, allowing healthy tissues and teeth to remain untouched. Call our dental office if you have any questions about the technologies listed below.
Committed to State-of-the-Art & Comfortable Dental Experiences
Minimal Radiation From Digital X-Rays
Greater Patient Education with Intraoral Cameras
No Messy Dental Putty with Digital Impressions
Intraoral Cameras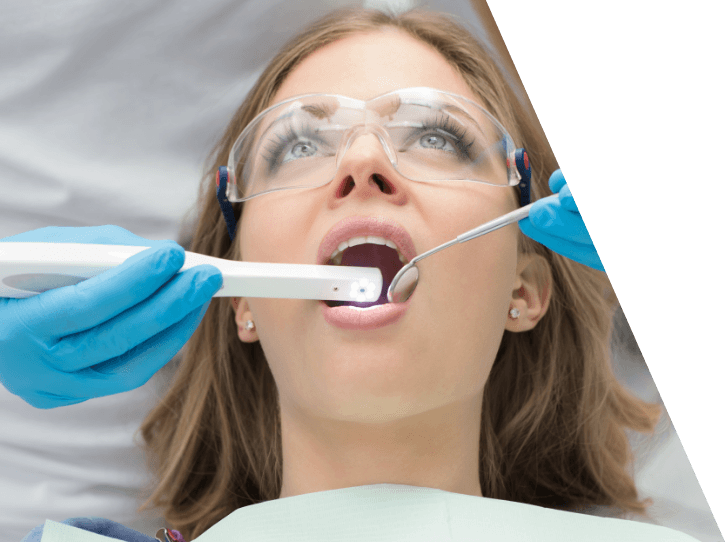 We use small cameras about the size of a pen, called intraoral cameras, to help see the condition of your teeth and gums.
With this advanced technology, we can zoom in on small diseased areas, cracks, chips, and worn metal fillings with extreme precision. The full-color images taken with the intraoral camera are sent to a computer screen so we can clearly see and diagnose dental problems much earlier than with traditional dental technology. Because images are displayed on our screens, patients will also be able to see areas being worked on and are able to gain a better understanding of dental procedures being performed.
All-Digital X-Rays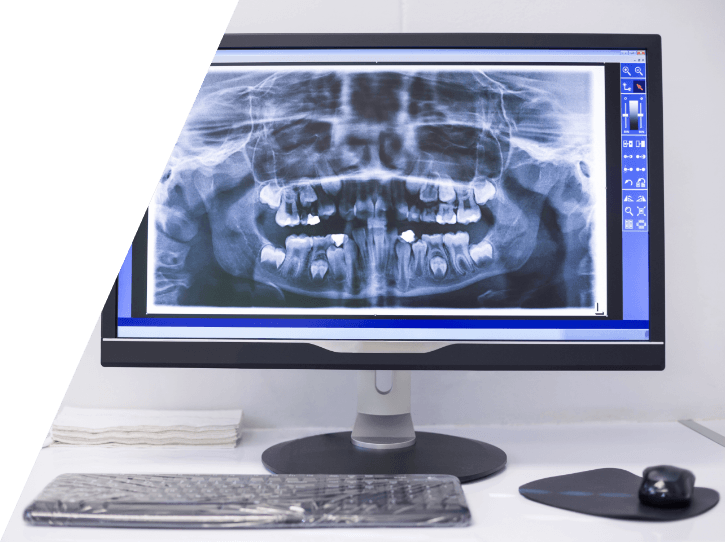 With less radiation and more high-resolution images, all-digital X-rays are now what our team is using to ensure optimal diagnostic imaging. By reviewing the interior of the mouth and being able to pinpoint early signs of decay, gum disease, and jawbone deterioration, our team can better prepare you for any upcoming treatments while also making it easier to retrieve imaging in the future.
3D Cone Beam Imaging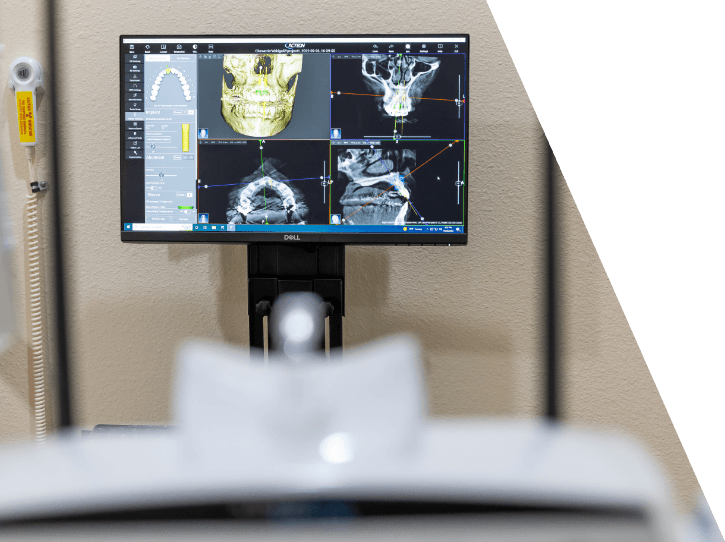 More complex dental treatments usually require more in-depth imaging. This is why we've included the 3D Cone Beam Imaging System. Its 360-degree arm rotates around your head to capture hundreds of pictures in just seconds. The images form to create one three-dimensional model that is used during the planning stages of treatment. It can then be used to better determine the placement of dental implants or even the best approach to root canal therapy.
Digital Impression System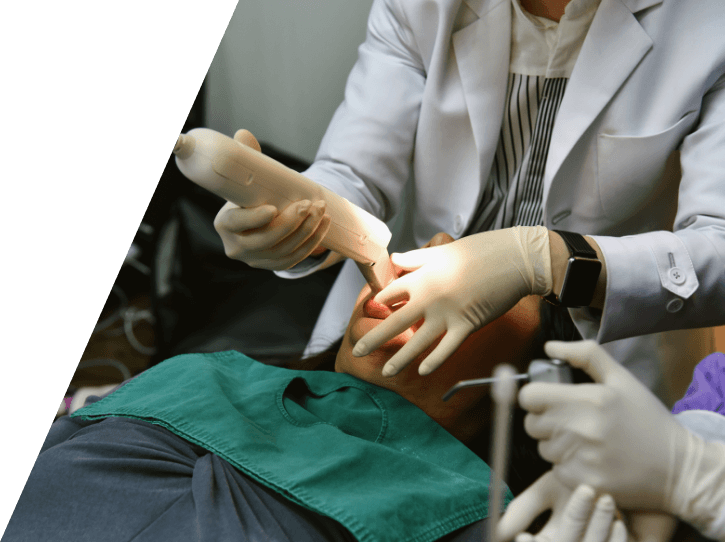 Cold, messy dental putty caused many patients to gag and grow a dislike for the dental office. However, all that has changed thanks to our new digital impression system. Scanning the teeth is the new way to capture impressions and use them to create customized restorations. By providing lab technicians with a clearer image to use for fabrication, it is more likely that the crown, bridge, or even denture fits better and is more comfortable to wear.