Dental Bridges – Alice, TX
Renewing the Gap in Your Smile
If you've been struggling with missing several teeth in a row, then you understand how difficult it can be to do certain oral tasks, such as eating and talking. However, you don't have to settle for a smile that you feel self-conscious about. With dental bridges, you can easily replace lost pearly whites with a single prosthetic. At Advanced Dental Care of South Texas, our team provides personalized restorations to improve the look and function of your grin so you can enjoy the benefits of a full smile again! Keep reading to learn more about dental bridges or call our office today to set up your appointment.
Why Choose Advanced Dental Care of South Texas for Dental Bridges?
Lifelike & Durable Dental Material
Personalized Treatment Results
Dental Implant Procedure Performed In-Office
What Is a Dental Bridge?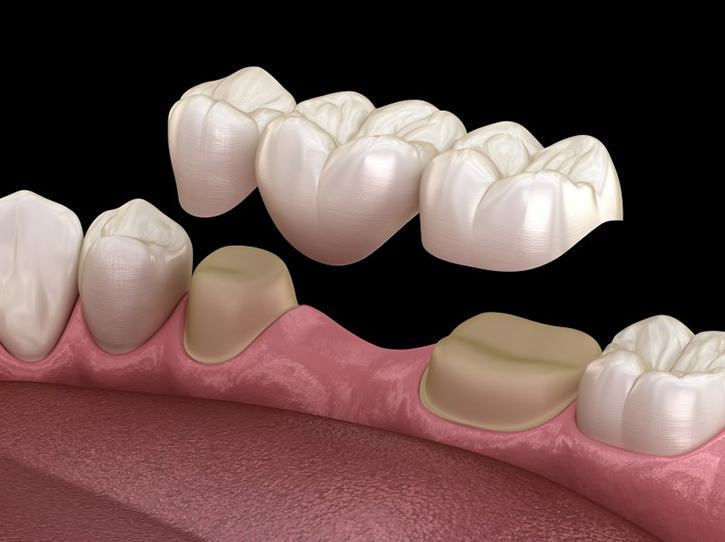 A dental bridge is a kind of restoration that's designed to replace one or a few consecutively missing teeth. Sometimes this can be one to four teeth in a row, and the prosthetic consists of two dental crowns connected via pontics (artificial teeth in between). The two ends are usually supported by the adjacent healthy teeth on either side of the gap, which will need to be prepared beforehand to make room for the restorations. The dental bridge will be constructed out of lifelike material, allowing you to enjoy a more natural-looking smile afterward.
Types of Dental Bridges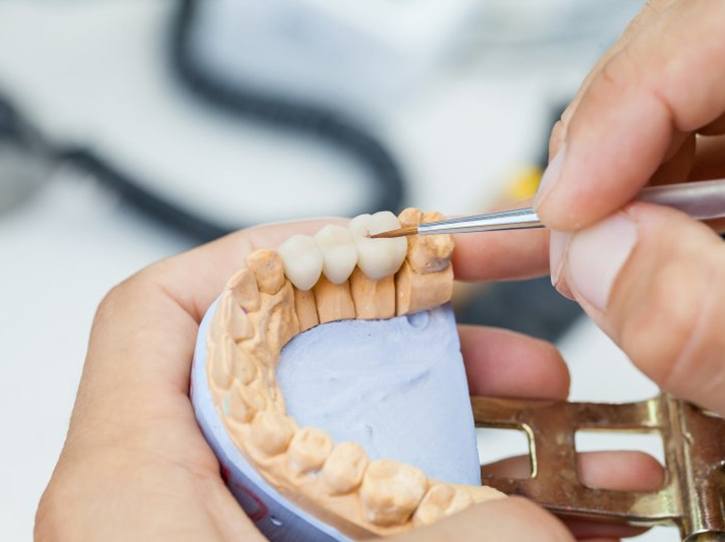 The kind of dental bridge you'll expect to get will depend on the number of teeth that need replacing and the location in the mouth. The two types of restorations include:
Traditional Dental Bridge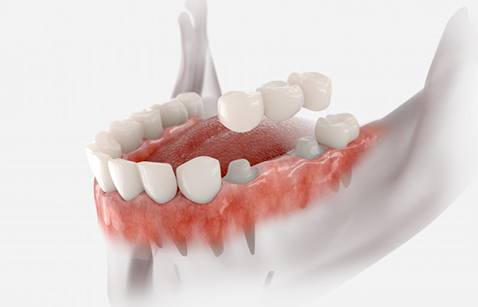 If you still have healthy pearly whites on both sides of the gap, you might simply require a traditional bridge to close it. The adjacent teeth, or abutment teeth, will have some of their enamel removed so that the bridge fits seamlessly with the rest of your smile. In most cases, you can get this restoration within a few visits and it is typically more affordable upfront.
Implant Bridge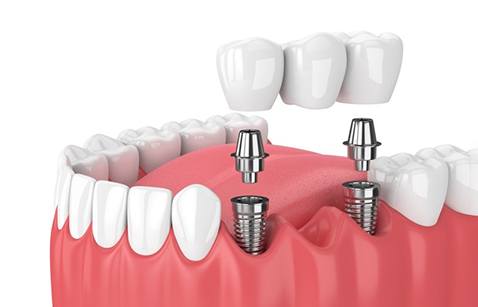 Should your abutment teeth not be healthy enough to support the bridge, then we may need to place dental implants as an alternative solution. These titanium posts will be surgically embedded into your jawbone, and once they've properly integrated with the bone tissue, we can anchor your bridge to them. Not only is this option more stable, but the implants will help preserve your jawbone over time and can allow the bridge to last much longer.
The Benefits of Getting a Dental Bridge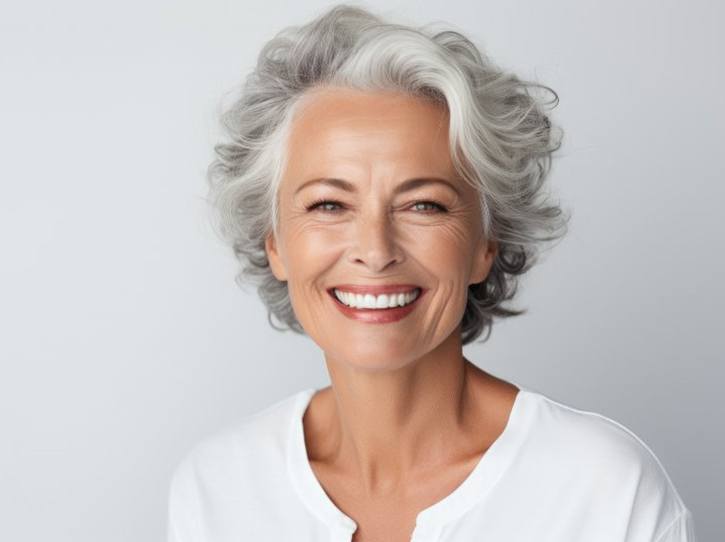 There are a wide variety of advantages that you can expect to enjoy with dental bridges for tooth replacements, such as:
Improve chewing ability
Prevent other natural teeth from shifting out of place
Reduce the risk of oral health problems
Enhanced speech articulation
Boost confidence and self-esteem
Cost-effective restoration solution